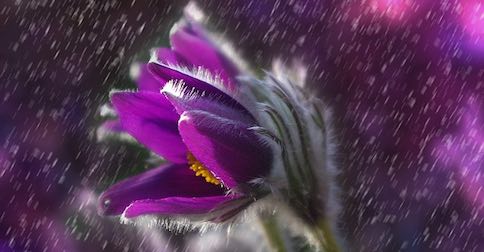 The artist formerly known as prints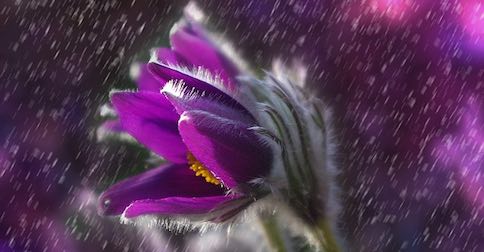 A headline on the BBC website this week exploits the similarity of the two words patients and patience: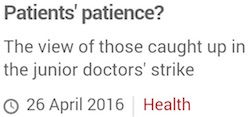 For many speakers these words are not merely similar but identical, thanks to the insertion ('epenthesis' is the fancy word) of a t between the sounds n and s in words like patience.
This is quite a natural thing. Going from n to s requires the speech organs to do three independent things simultaneously: switch from nasal to oral airflow, turn off vocal cord vibration, and release the contact between the tongue and the roof of the mouth. If the third of these things happens a bit late, the result is a brief t.
We recently had a higher-profile opportunity to hear this with the death of the superstar Prince. Here's one BBC newsreader, Clive Myrie, saying Prince with no added t:
And here's another BBC newsreader, Rebecca Jones, adding t so that the name sounds the same as prints:
I think I myself quite often do t-epenthesis to some degree, but for some speakers it's categorical, so their words never contain n followed directly by s. This means that the contrast between various pairs of words is lost. Aside from prince-prints, common ones are mince-mints, sense-cents, dense-dents, tense-tents and chance-chants.
A larger group of pairs have the unstressed endings -ence/-ance and -ents/-ants, all of which are pronounced with the weak colourless vowel ə (or no vowel at all). So we have patience-patients, adolescence-adolescents, attendance-attendants, and a few dozen others.
Context will usually make the meaning clear, especially as there's generally a grammatical difference. But the next time someone asks if you'd like some mɪnts, you might want to check whether they mean mints or mince.
https://www.englishspeechservices.com/wp-content/uploads/2016/05/purple_rain.jpg
252
484
Geoff Lindsey
https://www.englishspeechservices.com/wp-content/uploads/2022/06/website-header-triangle.png
Geoff Lindsey
2016-05-02 00:01:03
2016-05-02 04:14:41
The artist formerly known as prints