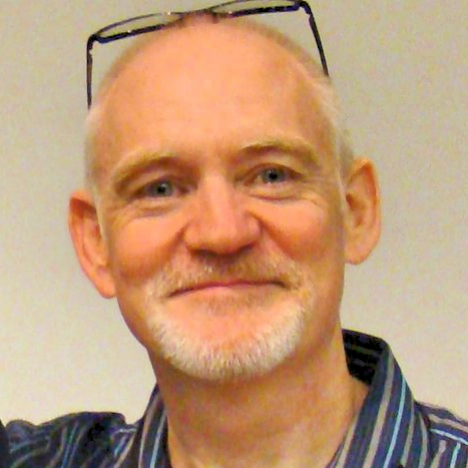 I help people with pronunciation and accents, both online and in person in central London. My clients include actors and professionals of all kinds, with a wide range of mother tongues.
I also give workshops and short courses internationally; 2019 venues have included Argentina, Germany, Japan, Russia and Slovenia.
Additionally, I'm Director of UCL's famous annual Summer Course in English Phonetics, which celebrated its 100th birthday this year.
Excellent! Geoff is a gifted and dedicated teacher. Thank you UCL for bringing him to us!
I have just passed my English retour exam, and the examiners commented on the improvement in my accent.
Truly broadened my horizon in British English Pronunciation.
Geoff has a fantastic skill to communicate complex linguistic information in a practical and understandable way. I could not recommend Geoff's coaching more.
You managed to be both highly critical and wonderfully warm, motivating and entertaining. Your energy is contagious. Rarely have I learnt so much without noticing the effort.
Very useful, practical, inspiring!
I have changed my behaviour towards my speaking quite dramatically… now I am able to identify in other speakers those sounds that I need to work on.
I recently met a former student of yours. I was wholly impressed by how authentically British her accent sounded, and she told me that you taught her.
Geoff's knowledge and enthusiasm are infectious… with Geoff's help I landed a television role.
Best seminar ever! Perfect!
A truly rewarding experience. I enjoyed it to the full.
"It is a book I wish I had written myself – but I don't think I would have been able to make such a good job of it"
– from the Foreword by J.C. Wells
2019 marked the centenary of UCL's annual Summer Course in English Phonetics! Read about SCEP's 100 years here. Participants came from around the world to study for two weeks at the 'home of English Phonetics'. Increased ear training this year was a great success, as was our Centenary Guest Lecture by Prof. David Crystal.
Next year's course will run 10-21 August 2020. Fees will be announced shortly.
Problems
Speech is fast, complex, and largely automatic. We can do it because we spent years 'wiring' our mother tongue into our minds and bodies. Other accents and languages don't have this advantage.
Foreign languages are taught primarily in their written form, and pronunciation teaching is often minimal.
Typically, learners pronounce foreign words with the wired-in habits of the mother tongue.
Challenges
If (like many actors) you enjoy copying accents, you may only need help with accuracy and consistency. But most people find it hard to change habits.
You need to care about distinctions that don't matter in your mother tongue.
Your articulators may have to go outside their comfort zone. The right sound may feel wrong.
Often it's the most familiar words that need the most work!
The process
In class, we go through differences between your current habits and your target accent.
We develop your ability to notice your old habits while speaking, inside and outside class.
When possible, you correct the mistakes that you notice, on the spot.
You begin to anticipate and to 'correct' issues before they happen.
New habits are established.           More
'Words of the week' (English pronunciation articles)
Click here to add your own text
#Instagrammers #pronunciation ɪ́ n s t ə g r a m ə z • ˈɪnstəgræməz • IN-stuh-gram-uhz https://t.co/8wSIlTUECw
#GretaThunberg #pronunciation g r ɛ́ t ə   θ ʌ́ n b əː g •gretə ˈθʌnbɜːg • GRET-uh-THUN-burg (some pronounce the 'Th' as 'T') https://t.co/YQ7mBWYoBd
Load More...